Okamoto - Danbo Condoms (Japan Edition)
Okamoto - Danbo Condoms, The Okamoto Danbo Condoms is based on the popular and instantly memorable Danbo (Danboard) robot character from the manga "Yotsuba&!" by Kiyohiko Azuma. The packaging of the box and each individual condom features the simple yet endearing face of Danbo. This is a pack of 12 pink, lubricated condoms. And don't worry, they are not made of cardboard like Danbo is!
Condom Specifications
Material
Latex
Color
Pink
Pattern
No
Odor
Rubber
Lubricated
Yes
Imported from
Japan
Please refer to the following figure for the condom size dimension calculation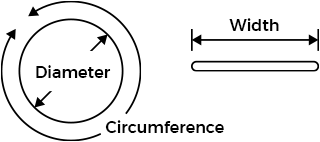 Nominal width is the measurement of condom when it is flattened. Therefore nominal width is half of the circumference (perimeter). Please also note that condoms are made of elastic materials, therefore exact size is not recommended. Instead, a smaller condom should be used to prevent slipping off. Try different size and see which one fit you most comfortably.

or 3 installments of

$3.7

with

In Stock:

In Stock

Model:

TOY-2209183

Weight With Package:

5g

SKU:

4547691780294

OKAMOTO